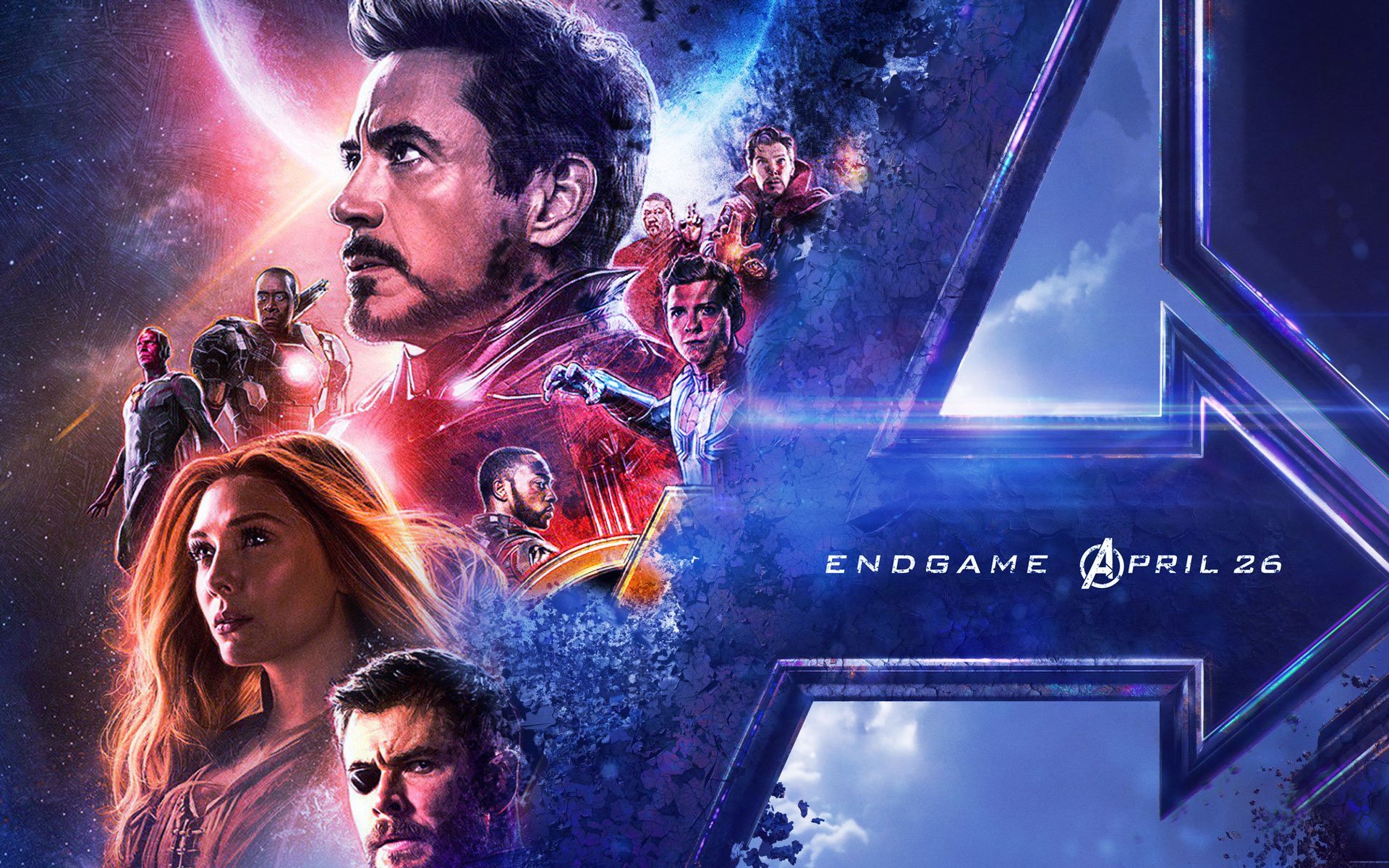 Film:
Avengers: Endgame
Year:
2019
Genre:
Action, Adventure, Fantasy
Directed By:
Anthony Russo, Joe Russo
Starring:
Robert Downey Jr. Chris Evans, Mark Ruffalo
About:
After the devastating events of Avengers: Infinity War, the universe is in ruins. With the help of remaining allies, the Avengers assemble once more in order to undo Thanos' actions and restore order to the universe.
Trailer: https://www.youtube.com/watch?v=TcMBFSGVi1c
My Review:
Having been a huge fan of the MCU and being really excited for this movie since Infinity War came out in 2018 I couldn't wait to see this at the midnight release. I have waited a little while before uploading this review and that was so that when spoilers came up it was after the time in which Marvel said it was okay to do so.This is a film which I was so scared to watch but also so excited as well and really didn't want to see come to an end knowing this is the last for some of the characters within the Marvel Universe in which people are currently used to.
Avengers: Endgame
is a film which was a lot funnier than I had expected and made me laugh and smile a lot throughout which wasn't the feeling of the movie I had expected before going into the cinema such as having Hulk and Banner finally becoming one and how they reacted to being a big celebrity and how when they went into the past he found it embarrassing to have been the aggressive Hulk in which everyone is used to. I found that even through this it still had a lot of heartfelt moments within it such as Nat (Black Widow) sacrificing herself for Clint (Hawkeye) in order to get the soul stone. Doing so created a really powerful moment in the movie which showed how true their friendship was with neither of them wanting to be the one who survived. Another part of this movie which is surprising and also so emotionally painful for me to have seen was when Iron Man made a glove for the infinity stones to get rid of Thanos and as a result killing himself due to the power and seeing how at his funeral everyone was there and supported him and what he done for the planet. By also showing how Thor went through grief was something I thought was quite well done even though they did make it funny with them making Thor fat and go into a state of anger even when hearing the name of Thanos after having lost his whole family and his people and being too late to stop the planet from having put the population down by half because of Thanos. I thought it was good to have shown how mental health can effect people and how at the ending he became who he wanted to be and started to get better because of his friends and those around him which I thought was really important message for people who are going through mental health conditions that you can get better. By also showing how Captain America went back in time and got his happily ever after with the woman in which he always loved was really sweet way for his story to end and really made it the perfect way to end the current MCU era.
I honestly only didn't like one part of this movie and that was that it seemed like the fight scene was really short and could have done more with it than they did. I felt like all it was leading up to just seemed rushed and didn't quite make the impact in which it should have which was unfortunate for me. However, the fight scene was still good to watch so I couldn't really mark this down too much for it.
Overall,
Avengers: Endgame
was a really good way of ending the current era of MCU and one that gets me excited about what will be happening next. I feel that this movie is great for those who understand the Marvel Universe however those who don't would find it difficult to really follow what was going on. I am definitely going to see this movie again and can't wait to see the bits I would have missed the first time from just being too exited about the movie.
My Rating: 5/5
---------------------------------------------------------------------------------------------------------------------------------------------------------------------------------------------------------------------------------------------------
If you have seen this film what was your opinion of it?
Do you have a film we should review? If so comment it below