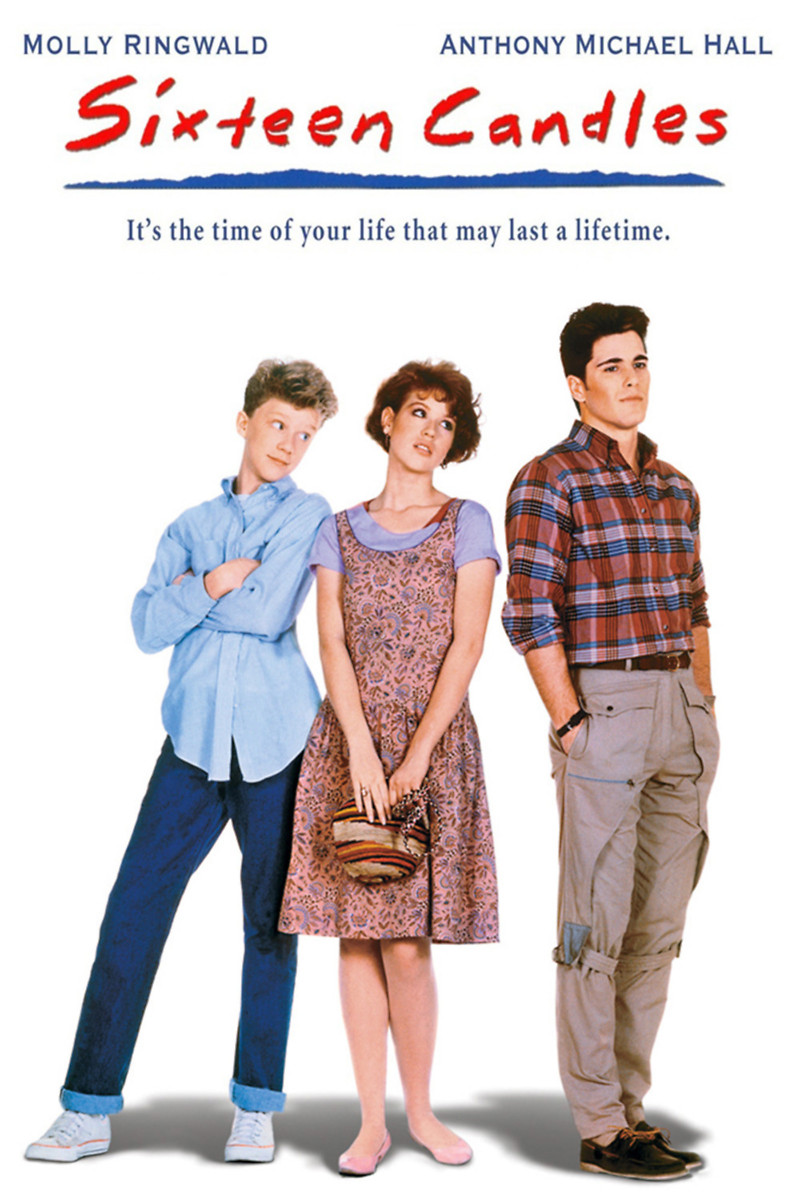 Film:
Sixteen Candles
Year:
1984
Genre:
Comedy, Romance
Directed By:
John Hughes
Starring:
Molly Ringwald, Anthony Michael Hall, Justin Henry
About:
A girl's "sweet" sixteenth birthday becomes anything but special, as she suffers from every embarrassment possible.
Trailer: https://www.youtube.com/watch?v=HGLtBJupFFM
My Review:
Having never seen
Sixteen Candles
before but always having heard of it I thought I would finally check it out to see what it was about. This film did surprise me with how much I did end up enjoying it and I feel knowing nothing about this movie before seeing it was a good way to go in as it all came as a surprise for me.
I really liked that this film was based on one girl and followed her all of the way through and showed how she was getting the man in which she had a crush on after everything on her birthday seemed to be going wrong. I thought by showing how her whole family forgot about her birthday made the audience feel sorry on the character especially when her sister is getting married the next day and that has made them too busy to remember. By having a boy in the year below her seem to really like her and keep trying to get with her until he realises that she has something for another man who is in the year above and upon realising that he would like to know her as well tries to help them get together. I thought that this was really sweet that he would try and help them while still showing that he would do anything to be popular in front of his friends and his year at high school. By also showing how the man that she liked called Jake was wanting to get out of the party scene and wanted a life which was quieter while the rest of his year was wanting to party showed how alone Jake actually felt and how he wanted to settle down and start acting like a grown up. Having him as a popular guy at the school but still willing to speak to the younger years and even help them I thought showed that he was a nice guy and one that people should show more respect to.
Sixteen Candles
also made me laugh quite a lot which I was happy about with the Korean man who came with Lily's grandparents to the wedding scene with Lily's sister being really out of it on pain medication and just how silly it was, this kept the film really lighthearted and was something in which I really did end up enjoying about it. Having that Lily and Jake finally get together at the end of the movie and you see him giving her a birthday cake was really cute to me as he wanted to show how he cared about her and their kiss made me really happy, knowing that they both deserved each other.
The only thing in which I didn't really like about this movie was the shower scene in which there is a close up of a girls boobs and the audience see her showering in the school changing room for a moment. I personally didn't like this as I felt this added nothing to the movie except to try and create a sexual aspect to the movie which I feel wasn't needed at all.
Overall, this was a really good movie and one that I am so glad that I decided to watch. I would recommend this movie to teenagers and those who like rom-coms as this is one that I feel was really worth a watch especially as it is to do with teenagers instead of adults. I would definitely see this movie again!
My Rating: 4/5
---------------------------------------------------------------------------------------------------------------------------------------------------------------------------------------------------------------------------------------------------
If you have seen this film what was your opinion of it?
Do you have a film we should review? If so comment it below