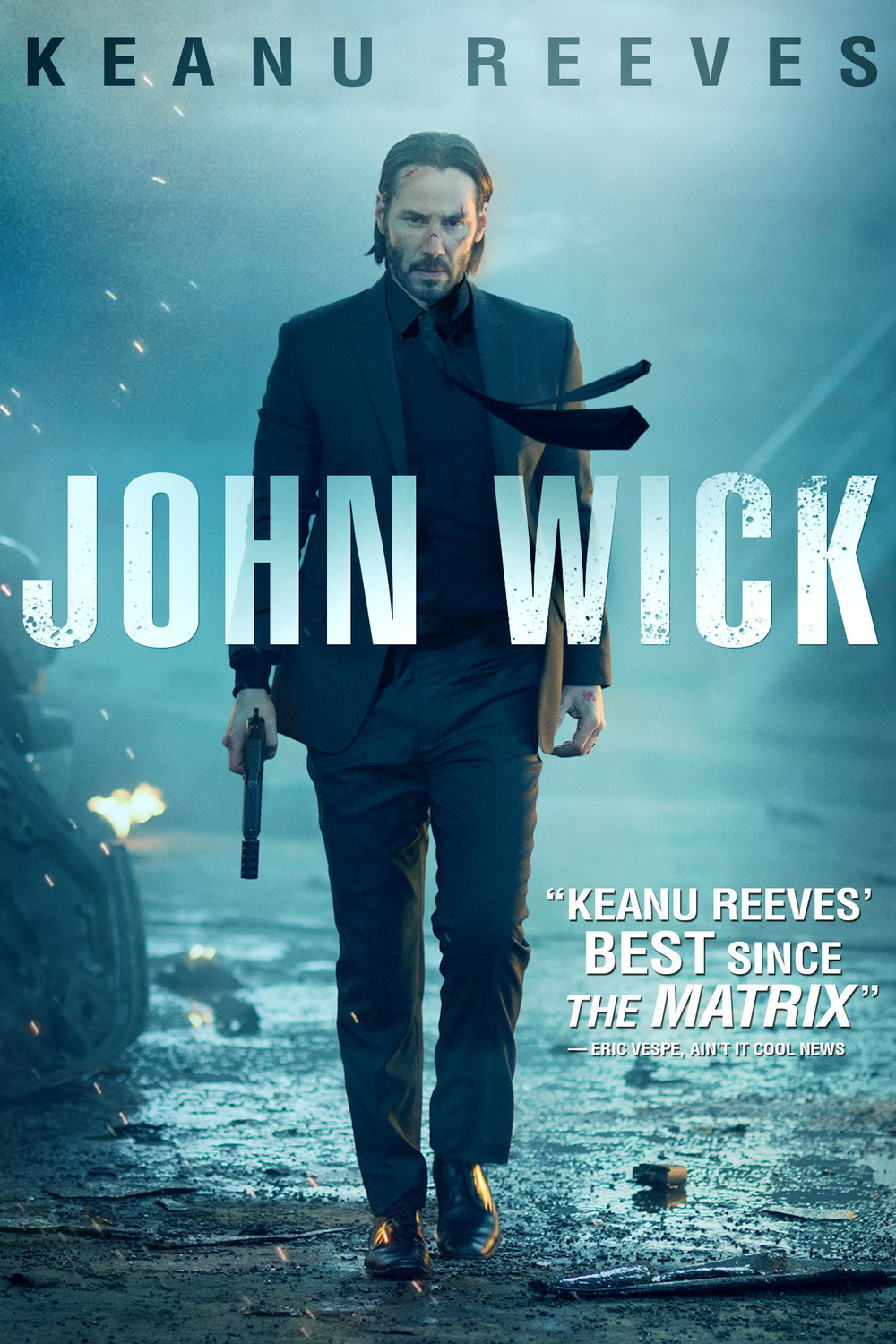 Film: John Wick
Year: 2014
Genre: Action, Crime, Thriller
Directed By: Chad Stahelski, David Leitch
Starring: Keanu Reeves, Michael Nyqvist, Alfie Allen
About: An ex-hit-man comes out of retirement to track down the gangsters that killed his dog and took everything from him.
My Review:
Noticing that John Wick was on TV and that I hadn't seen it in a while I decided to give it a watch, this is a film in which I have always enjoyed and being a fan of Keanu Reeves couldn't wait to see again.
This is a film in which I love the action within it and by showing the reasons why he is going after the gangsters. Showing that John is already going through grief when they make it worse and wants revenge by leaving him with nothing from his wife and nothing to love by killing the dog in which his wife gave him as a last present from her. Personally, I really like how much the audience is able to see how scared of John everyone is and how he is a hit-man that it not to be messed with by showing how dangerous he is and how easy he is able to kill those in which he is hunting down. Something else I like about this movie is that even though there is a contract out for John Wick for him to be killed one of his friends who has been hired even though he has opportunities to kill him tries to help him any chance that he is able to by saving his life numerous times. However, as his friend dies and John gets even angrier it is good to see how he is loyal to his friends and goes after the man who killed him in order to get revenge. Another thing in which I think is rather cool is that the hotel in which John stays at is a safe haven and when the bosses of it learn that the rules have been broken hunt down the person and kill them so that they are no longer being disrespectful. This makes me happy as it shows that even though they are against the law they still have rules in which need to be stuck to. The casting of this movie I think is really well done and fits the movie perfectly!
Overall, I think that this movie is an amazing action film and one that always keeps me captivated all of the way through it. I would recommend this film to those who are looking for a good action movie and one that is about revenge! I would definitely watch this movie again.
My Rating: 5/5
---------------------------------------------------------------------------------------------------------------------------------------------------------------------------------------------------------------------------------------------------
If you have seen this film what was your opinion of it?
Do you have a film we should review? If so comment it below