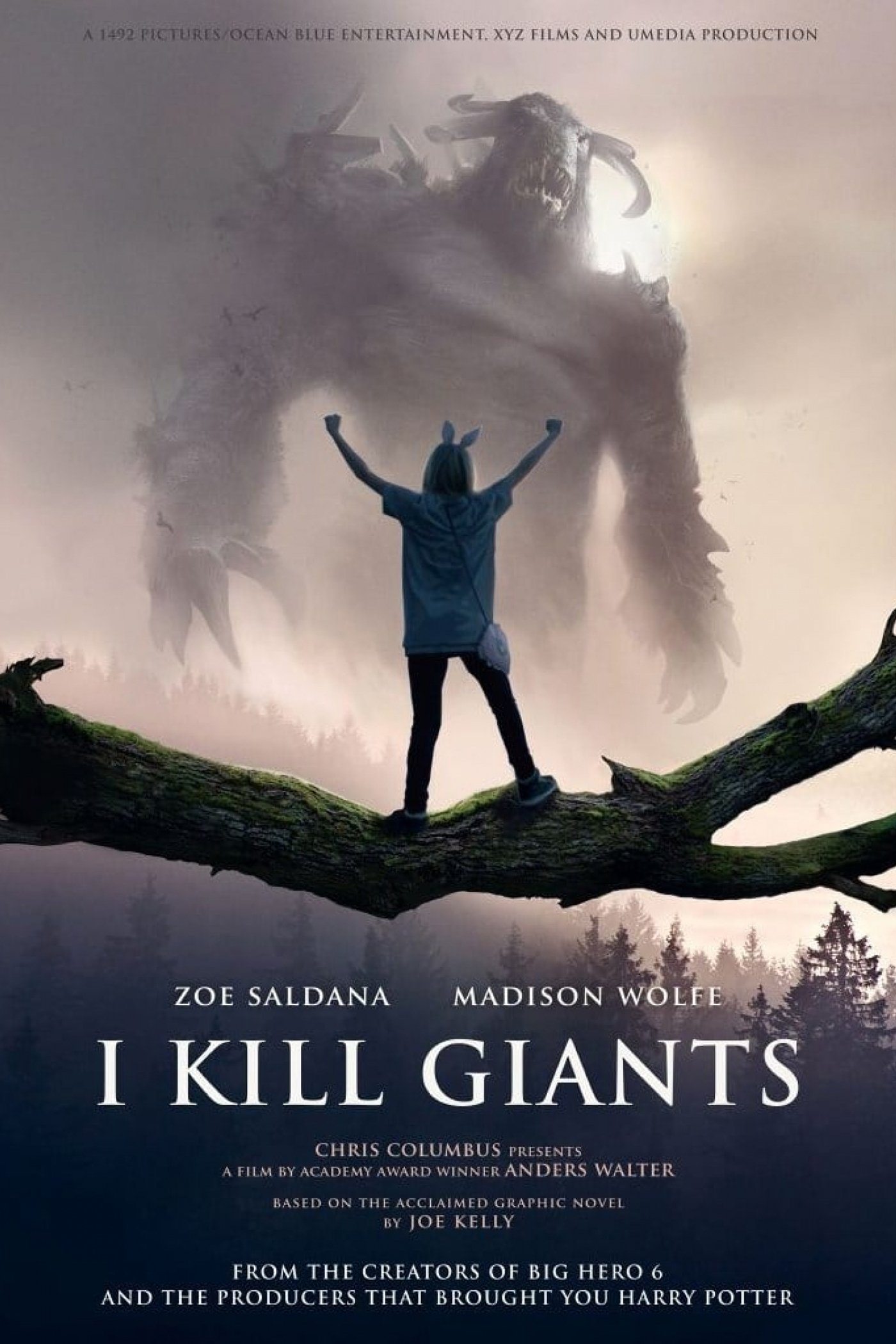 Film:
I Kill Giants
Year:
2017
Genre:
Drama, Fantasy, Thriller
Directed By:
Anders Walter
Starring:
Madison Wolfe, Zoe Saldana, Imogen Poots
About:
Barbara Thorson struggles through life by escaping into a fantasy life of magic and monsters.
Trailer: https://www.youtube.com/watch?v=FZ0QKOR5Kgc
My Review:
Letting my mum choose the film in which we watch she decided to have a look through Netflix and came across
I Kill Giants
and thought that this would be good for us to watch.
The film is about a girl called Barbara who is trying to save her town from giants in which cause all the pain and death within the town and how she battles them with the help of a new girl who has just come to the town.
I thought that this film had brilliant symbolism within this with having the giants really as Barbara's demons and how she has to face them, with the bag also holding the light showing the little hope in which she had left it highlighted how little Barbara really was feeling okay with life. The ending showing how she actually battles her demons and is able to confront them really interested me and I liked how they brought it into the movie showing that it was her demons she was really fighting and how they don't always go away but if you fight you will be able to take control of them. Having her family and councilor as well as her friend worried about her and showing how they want to be let in and help her with the giants in which she is fighting showed that you might feel alone but there is people out there who is willing to help you if you give people the chance.
However, I did feel that
I Kill Giants
went at too slow a pace for my liking and so after a while did end up boring me and having myself hope that it would hurry up and finish which did make me mark this film lower than I wanted to. Not only this but the acting within the film did get rather annoying and I did find that the main character was someone who I did not end up caring about or hoping good things come her way which was the same with the other actors as well which did make me rather disappointed with the movie as a whole.
I would recommend this film to those who like films with a lot of symbolism and those which do make you think a little more about what you are seeing. If you like slow movies then this film would also be perfect for you. Personally, this isn't a film I would see again.
My Rating: 2/5
---------------------------------------------------------------------------------------------------------------------------------------------------------------------------------------------------------------------------------------------------
If you have seen this film what was your opinion of it?
Do you have a film we should review? If so comment it below