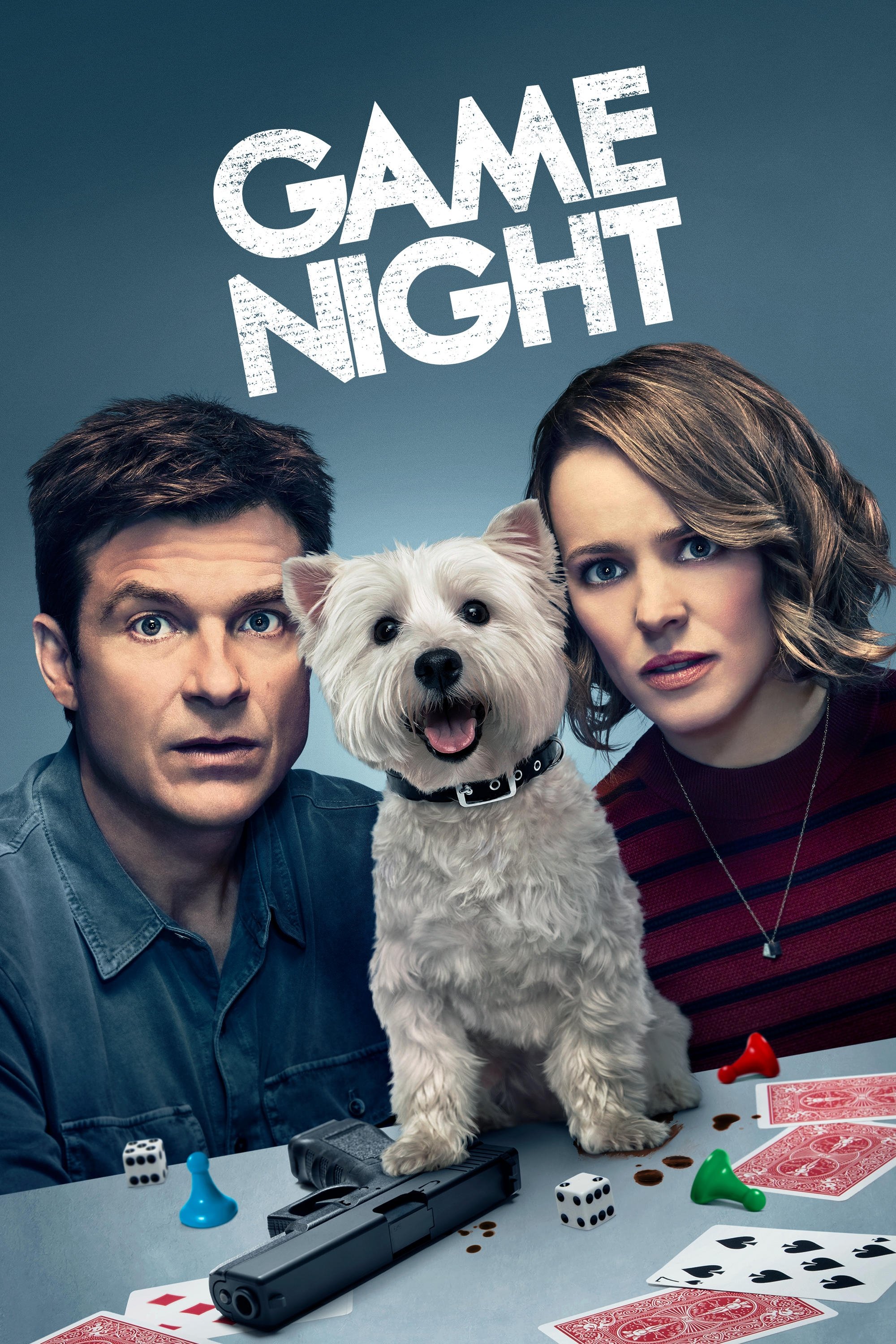 Film:
Game Night
Year:
2018
Genre:
Action, Comedy, Crime
Directed By:
John Francis Daley, Johnathan Goldstein
Starring:
Jason Bateman, Rachel McAdams, Kyle Chandler
About:
A group of friends who meet regularly for game nights find themselves entangled in a real-life mystery when the shady brother of one of them is seemingly kidnapped by dangerous gangsters.
Trailer: https://www.youtube.com/watch?v=qmxMAdV6s4U
My Review:
Having wanted to see this movie in the cinema however never getting around to it I managed to see it through the online website Rakuten TV.
I thought that this film was funny throughout and was a great mystery film which is all made into a game for the group of friends, with this film also bringing in a creepy neighbour in which the audience doesn't trust was a good addition. I thought that this film had a couple of really good twists within it and made me want to see more of what was going to happen next as well as shocked with some of the things that ended up happening to the friends and the bother as a result. With the ending also showing that there could be a second movie coming out this did excite me as I really want to see what happens next with the group of friends and with the criminals in which they were dealing with. I did think that the acting was really well done in this as well which did make me enjoy the film a lot more than I had expected.
However, I did feel that this film was not believable at times and did come across a bit more silly than I wished it did at certain points in the movie which did make me mark this movie a little lower than I would have otherwise.
I would recommend this movie to those who are looking for an action movie which is a comedy and one that people have not seen loads of times before. I will be seeing this film again as I really did enjoy it and can't wait to see if there was any parts of this in which I missed the first time around watching this.
My Rating:
4/5
---------------------------------------------------------------------------------------------------------------------------------------------------------------------------------------------------------------------------------------------------
If you have seen this film what was your opinion of it?
Do you have a film we should review? If so comment it below