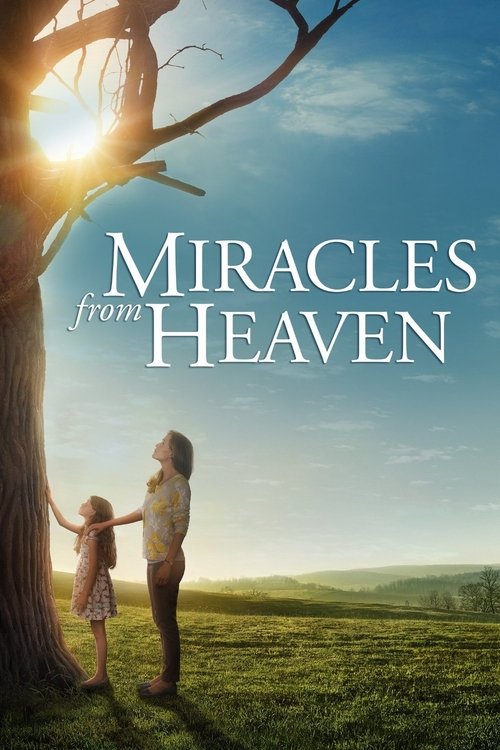 Film:
Miracles from Heaven
Year:
2016
Genre:
Biography, Drama, Family
Directed By:
Patricia Riggen
Starring:
Jennifer Garner, Kylie Rodgers, Martin Henderson
About:
MIRACLES FROM HEAVEN is based on the incredible true story of the Beam family. When Christy (Jennifer Garner) discovers her 10-year-old daughter Anna (Kylie Rogers) has a rare, incurable disease, she becomes a ferocious advocate for her daughter's healing as she searches for a solution.
Trailer: https://www.youtube.com/watch?v=CldGTG6iVrU
My Review:
Wanting a tearjerker film to watch
Miracles from Heaven
came to my attention and seeing that it was based on a true story made me want to watch this even more.
The film is about a girl who ends up getting a rare stomach disease which could make her no longer able to digest food and is dying the parents go through trying to save their daughter no matter what it takes and how the mother goes through losing her faith and how she manages to get it back.
I found this film was really moving and did make me on numerous occasions feel close to tears and at one point did indeed make me cry This was due to amazing acting from the whole cast which brought this film more to life. The doctor in which helped them did make me laugh during the film and was good to see how he was able to make the children happy even though they were in a bad place which did make me respect him a lot. Having this film also show how the doctors didn't believe the parents over their daughter being ill and how the different tests didn't show anything in which was wrong with her showing that sometimes doctors can be wrong and that sometimes you need to make sure tests are being done till you are aware what's wrong if it is something serious.
Miracles from Heaven
also showed at the ending what happened to the real family and where they are now after the ordeal in which this film takes place, this was a great addition which did make me smile.
I didn't find any faults with this movie at all. This is a great movie and one that I would recommend to those who are looking for a film to make them cry and one that is based on a true story. Personally, this is a drama movie which was done brilliantly and I will definitely be watching again.
My Rating: 5/5
---------------------------------------------------------------------------------------------------------------------------------------------------------------------------------------------------------------------------------------------------
If you have seen this film what was your opinion of it?
Do you have a film we should review? If so comment it below