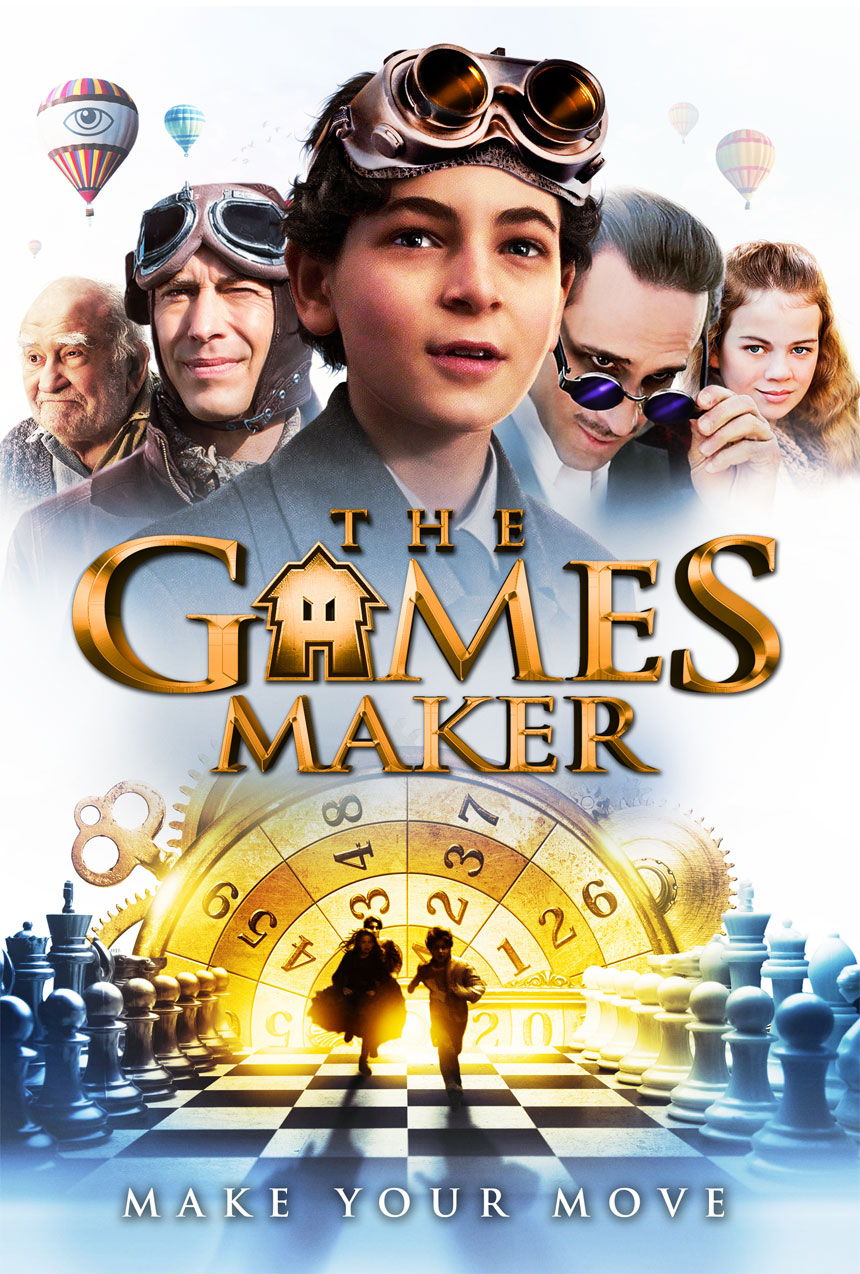 Film:
The Games Maker
Year:
2014
Genre:
Adventure, Family
Directed By:
Juan Pablo Buscarini
Starring:
David Mazouz, Edward Asner, Joseph Fiennes
About:
Young Ivan Drago's newfound love of board games catapults him into the fantastical and competitive world of game invention, and pits him against the inventor Morodian, who has long desired to destroy the city of Zyl, founded by Ivan's grandfather. To save his family and defeat Morodian, Ivan must come to know what it is to be a true Games Maker
Trailer: https://www.youtube.com/watch?v=r3z5Rw2lAn4
My Review:
Having been on my to watch pile for a while I decided to finally give this a watch. This film was nothing like what I had expected however and didn't entertain me as much as I hoped it would.
The Games Maker
is about a boy called Ivan who enters a competition about games making and ends up as the winner. Soon after however his parents die in an accident and he tries to find out what happened to his parents and what the strange tattoo is that is on his wrist. Discovering more about where he came from and the tattoo will he be able to help his grandfather and his city of Zyl or will the evil Morodian be able to keep Ivan for himself.
I found this film a rather good adventure film and one that has a rather original story line in which Ivan himself is the one who is having his life turned into a game and he is just trying to find out how to get home and what really happened to his parents. While this is about games which did make this more interesting as it brought up different kinds of people who like to play board games and how this has effected Ivan's life and why his father hates board games and how Morodian comes into play. I did think it was rather good having a girl in which wasn't a love interest but an actual friend to Ivan and helped him any way that she could to solve the puzzles and help Ivan any other way she could.
I do feel however that
The Games Maker
did drag on and started to bore me after a while which wasn't did make me think of this film as rather average to watch. I also thought that the acting wasn't the best I have seen and made the film seem a little weak, as well as the character of Ivan did annoy me with how much he just seemed to whine and not really listen to anybody at all!
Overall, I think that this is an okay film to watch if you are wanting an adventure film with your family and one that is different from other's of its kind. A rather fun movie and one that if you are okay with slower films you would rather like. This is a good film for children and a film I would watch again however not very often.
My Rating: 3/5
---------------------------------------------------------------------------------------------------------------------------------------------------------------------------------------------------------------------------------------------------
If you have seen this film what was your opinion of it?
Do you have a film we should review? If so comment it below