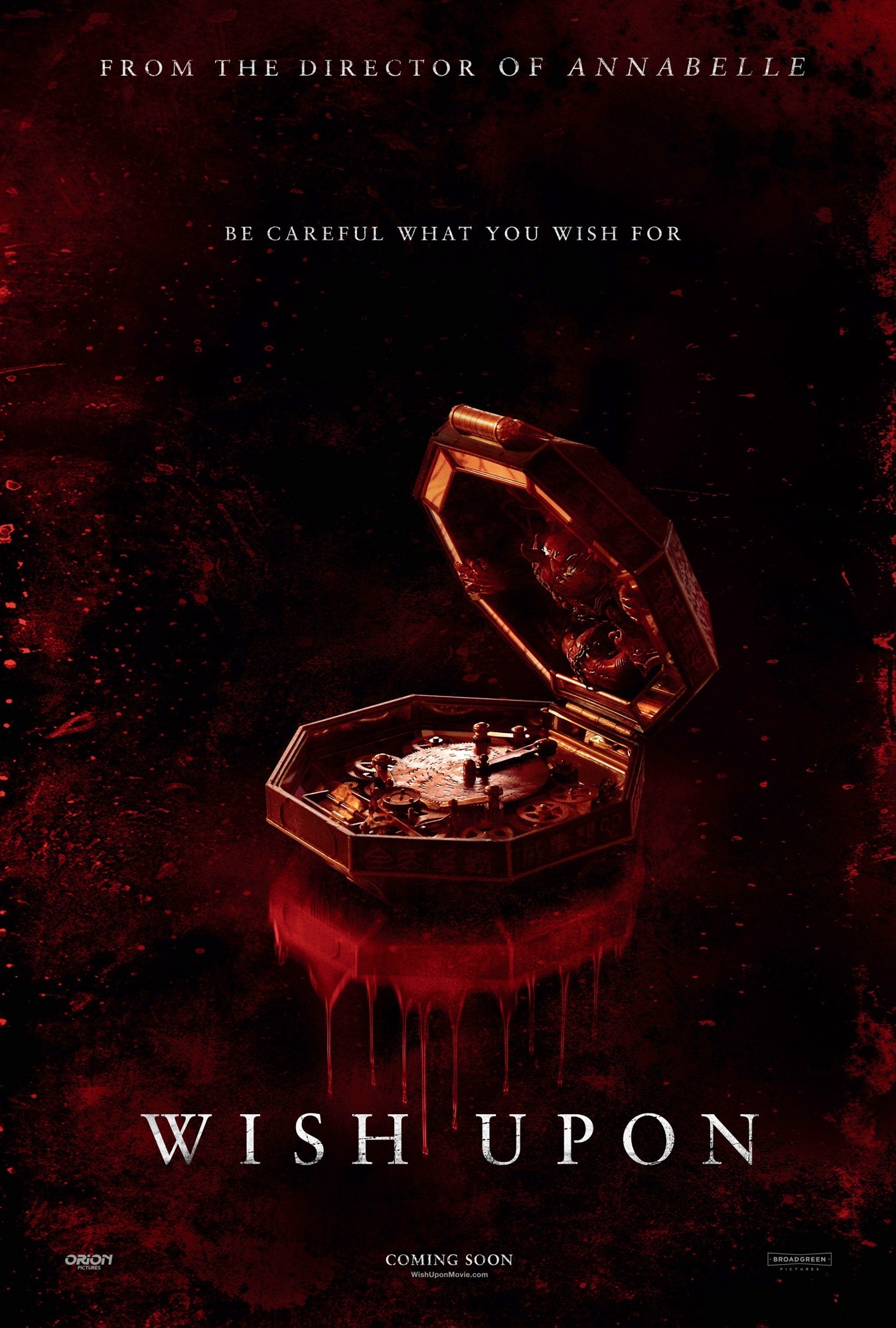 Film:
Wish Upon
Year:
2017
Genre:
Fantasy, Horror, Thriller
Directed By:
John R. Leonetti
Starring:
Joey King, Ryan Phillippe, Ki Hong Lee
About:
A teenage girl discovers a box that carries magic powers and a deadly price for using them
Trailer: https://www.youtube.com/watch?v=fkKaDoUh_so
My Review:
Having not watched a horror in a while I went to Netflix and came across
Wish Upon
which sounded interesting due to a wish box, deciding to give this a watch this is what I thought about the movie.
The film is about a girl who is given a box by her dad as an early birthday present and when she starts making wishes people she knows starts to die as a consequence, however when she finds out will she be able to stop or will it take her life next?
I thought that this film had a really good idea for a film which was rather original and that the foreshadowing from the mother's suicide at the very beginning of the film was brilliantly done. I did think that the idea of the box was really good and the people that the girl knows and cares about dying as part of a blood debt.
I do think that the film should have looked more into the background of the box itself as except from around one minute there is not really much said on the box. Not only this but I am glad that the girl passed on the box however looking like there will be a sequel to the movie in which I do hope there is as I would like to see what happens next and if the box does manage to get destroyed or if it will keep killing people.
I would recommend this movie to teenagers who want a horror film that isn't scary but instead has a rather good story with it.
My Rating:
3/5
----------------------------------------------------------------------------------------------------------------------------------------------------------------------------------------------------------------------------------------------------
If you had one wish what would you wish for?
If you have seen this film what was your opinion of it?
Do you have a film we should review? If so comment it below