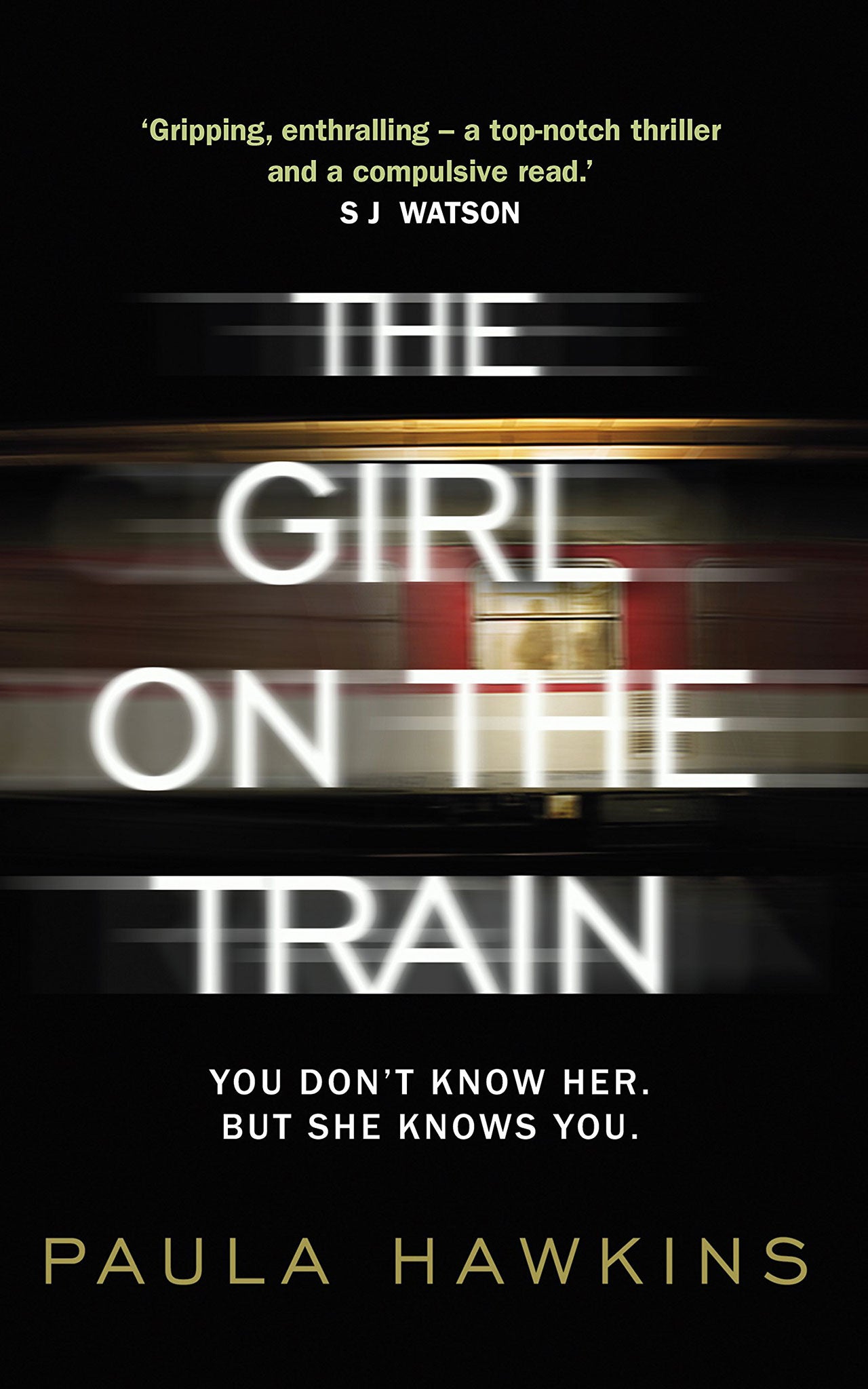 The Girl On The Train
by Paula Hawkins is not only a charting book but is also a movie which got created because of this. As a result I decided to read the book for a second time and this time share my views on the book.
The book is about a woman called Megan who goes missing and as a result the police are looking into her disappearance, at the same time a woman called Rachel was in that town drunk when it happened and after seeing Megan with another man the day before while on the train to London she tries to help the police with the investigation and makes friends with Megan's husband to try and help him through the difficult time while trying to figure out what happened the night Megan went missing.
The Girl On The Train
is taken from three people's perspective throughout this novel Megan (the girl who goes missing), Rachel (a drunk woman who is trying to find out what happened to Megan and gets obsessed), Anna (the woman who is now married to Rachel's ex-husband).
Megan
the woman who goes missing is one of the personas in which we see throughout the novel and as the reader goes through the book we see her perspective and what was going on in her life at the time which gives us a better understanding of Megan and the information we are given after her disappearance. She is a good character to have as having her own segments as while it pieces together the information it doesn't spoil any of the moments throughout but instead continuously keeps the reader on their toes and guessing.
Rachel
is the main character in which
The Girl On The Train
follows. She is a drunk who after seeing an affair from Megan when on the train tries to help the police and Megan's husband to piece clues together. While doing this she is trying to get her life together and stop drinking because she has such an interest in the case and wants to remember what she saw when Megan went missing to see if there was any chance her missing memories from that night. She is a great character as while she is a drunk and she is a character to feel sympathetic for and somewhat annoyed with due to her addiction to the alcohol and how weak she seems to be as a character she seems to try and help any way she can by looking into all of the characters in which she suspects. Not only this but she tries everything to get her memories back to see if there is anything in which would be able to help the case.
Anna
is the final character in which we get to see from their own point of view. Although a much smaller character she is one that proves to be vital to the book! She is the new wife of Tom (Rachel's ex-husband) and just wants Rachel away from herself and her husband so she can move on with her life and be happy with her child as well. However as Rachel keeps appearing and things start not adding up she becomes really suspicious of her husband and starts looking into him and if everything he has been telling her is a lie. She is rather an annoying character as it seems that what she mostly does is complain about everything however as she was in contact with Megan due to Megan doing some babysitting work for her you can see how Megan was from someone else's perspective.
Overall, I really enjoy this book and find it really difficult to put down once I started reading it. Although this is the first novel from Paula Hawkins I have read I know it won't be the last as this is a book I can read over and over again. This is a great book for those who like thrillers, mysteries and missing person books.
----------------------------------------------------------------------------------------------------------------------------------------------------------------------------------------------------------------------------------------------------
If you have read this book what was your opinion of it?
Do you have a book we should review? If so comment it below
To keep up to date on my blogs give my Facebook page a like!
www.facebook.com/AshleighAbsurdBlogger