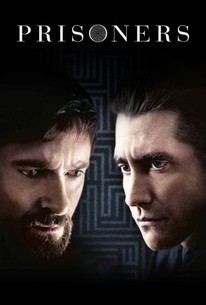 Film:
Prisoners
Year:
2013
Genre:
Crime, Drama, Mystery
Starring:
Hugh Jackman, Jake Gyllenhaal. Viola Davis
About:
When Keller Dover's daughter and her friend go missing, he takes matters into his own hands as the police pursue multiple leads and the pressure mounts
My Review:
Wanting to see more of a missing person movie which I had not seen in a while but I knew that I liked I decided to put on
Prisoners
after realising that it was on Netflix! Hoping that this would not disappoint me since I have seen it before and having an amazing cast I couldn't help but watch this and give it a review.
The film is about two children who go missing and Keller (Hugh Jackman) takes matters into his own hands in order to try and find his daughter and her friend. Torturing someone who he believes is involved as he doesn't know what else to do to get the man to talk after the police had already interrogated him.
This film is one of my favourite missing person films even though on for over two hours every moment of this is relevant to the movie and to the story. I really like how you don't only see it from Keller trying to find his child and her friend and see the lengths that he goes to in order to get his daughter back but you also see it from the lead detective on the case and how he is trying to find the missing children as well through means of the law. I do also find this film at times really difficult to watch such as when Keller starts to torture a man trying to find out the information that he has on his children's whereabouts.
This is an amazing movie and one I highly recommend to everyone who likes a mystery, crime film. I do think that this is one of Hugh Jackman and Jake Gyllenhaal's best movies that they are in and a great change of character for them both but one that went amazingly. Again I can't praise this film enough and would suggest that everyone sees it at least once.
My Rating:
5/5
Trailer:
https://www.youtube.com/watch?v=bpXfcTF6iVk
----------------------------------------------------------------------------------------------------------------------------------------------------------------------------------------------------------------------------------------------------
If you have seen this film what was your opinion of it?
Do you have a film we should review? If so comment it below
To keep up to date on my blogs give my Facebook page a like!
www.facebook.com/AshleighAbsurdBlogger