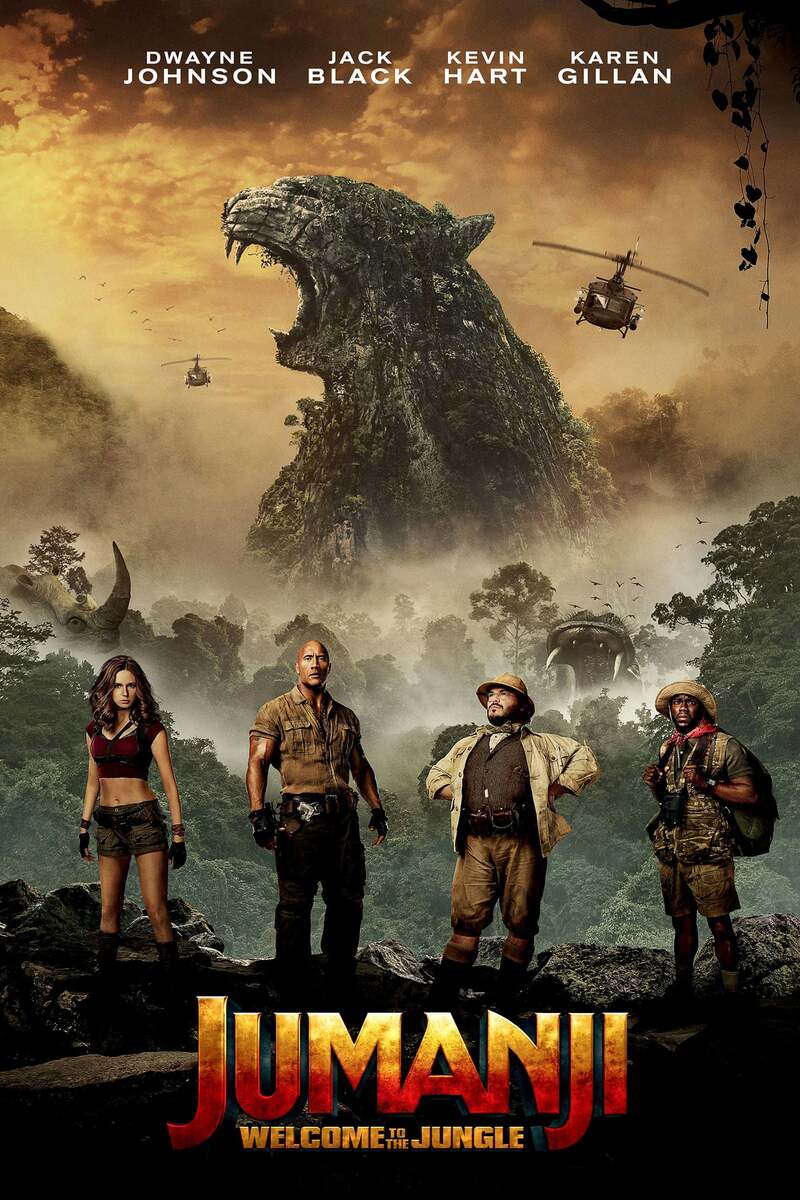 Film:
Jumanji: Welcome To The Jungle
Year:
2017
Genre:
Action, Adventure, Comedy
Cast:
Dwayne Johnson, Karen Gillan, Kevin Hart, Jack Black
About:
Four teenagers are sucked into a magical video game, and the only way they can escape is to work together to finish the game.
My Review:
As someone who grew up watching the Jumanji film with Robin Williams I was worried about the new film and if this would ruin the film that I grew up loving. I was gladly proven wrong! This film is based after Jumanji and is through a video game which is more with the times rather than board games, not only this but it is based around two people who are more nerds/geeks (one male and one female) and two of the popular group (one male and one female). As you see them coming to terms with their new characters and making it so that the popular ones are the more weak characters who aren't as popular and vice versa it made the film something for everyone. The casting for this film was amazing and having such amazing actors who made this film hilarious making me even cry with tears at some points. Not only this but there later on in the film there is a part where there is a mention of Alan who was Robin Williams character in the original film. To me this was a perfect way to honor him and the film franchise by acknowledging this and not trying to make it a remake but just a more modern film which shows where Alan was trapped within the game and why he was so scared about what was inside the game itself. This film is amazing and I couldn't praise it high enough and it is a film that is perfect for the whole family.
I rate this film 5/5